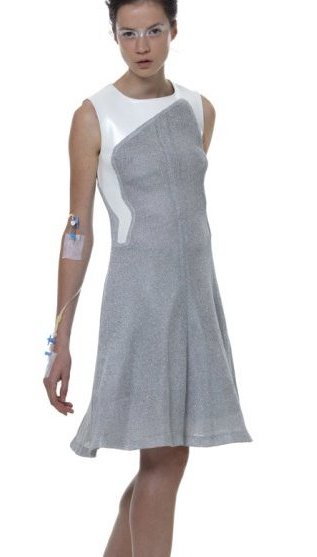 Intense Outfits for Intense Times
R! by Dominique Raffa combines a youthful rebellious gesture with a sober no-nonsense attitude. The work of R! stubbornly examines material itself and the result of this materials research is modelled on the carrier. Designs based on scientific theses and models transform philosophical sketches to highly wearable textile objects.
Mysterious and unruly clothes that want to stimulate both thinking and doing. The pieces, many conceived in a module system, combine futuristic elements and a classic sense of elegance with urban street wear and historised glamour.
Photo: Florian Mair